CHURCH OF GOD IN CHRIST TEMPLE
Join Us On Sundays!!

Morning Worship begins @11:30 A.M.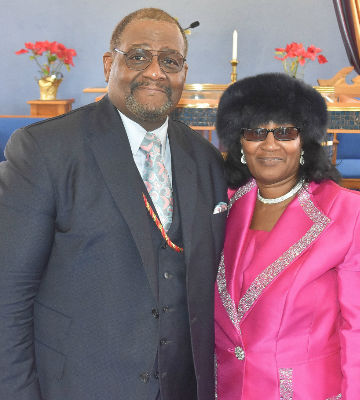 Welcome to Church of God in Christ Temple website. I am glad you have chosen to spend a
few moments looking around, discovering our church family.

As we describe Church of God in Christ Temple to people, we use words like "community and family"
We are a group of people committed to following Jesus and we worship him with vigor and joy. We
encourage prayer in church and throughout life.

We love people ouside the church through generosity, invitation, and compassion. Come as you are.
Check us out, but more importantly, seek the truth of God that can only be known when one knows Jesus.
Dr. Eddie F. Williams, Jr., ThD., DMin., Pastor
Evangelist & Lady Margaret A. Williams