DR. EDDIE F. WILLIAMS, JR., PASTOR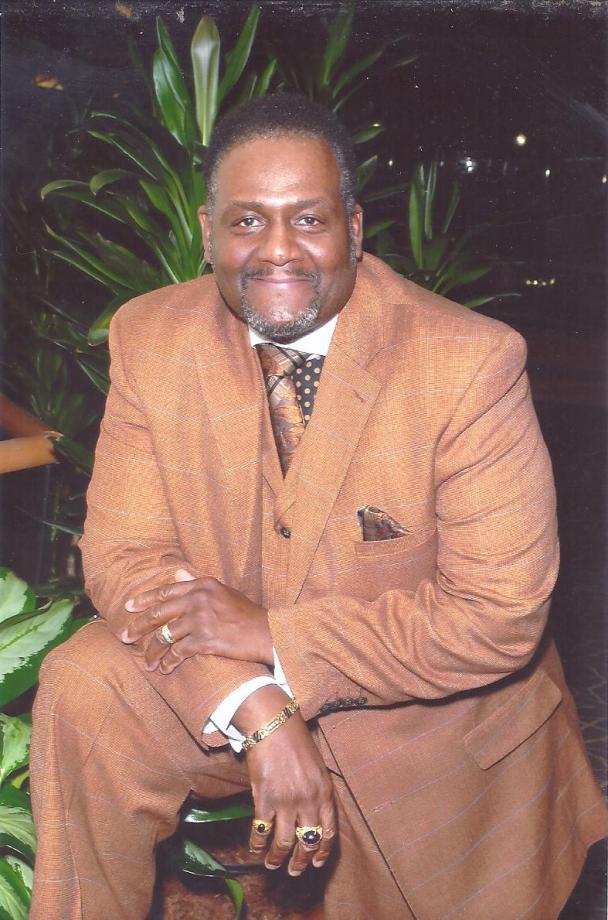 Dr. Eddie F. Williams, Jr. was born in Jersey City, New Jersey on November 17, 1957, the son of Bro. Eddie F. & the late Mother Queenie Williams.
Dr. Williams' early religious training was under the leadership of the late Dr. Randolph D. Johnson at the Church of God in Christ Temple, Jersey City, New Jersey. Dr. Williams answered his call into the gospel ministry and in January 1983 became a licensed Minister. In November 1984 he was ordained as an Elder. He graduated from the Evangelical Bible Institute in General Studies and Leadership Training. On August 5, 1987 God elevated Elder Williams to become Pastor of Mount Zion Church of God in Christ, Jersey City, New Jersey. In May 1997, he received his Master of Divinity. He continued to further his theology education, and in May 1999, he received his Doctorate of Theology.
Having held many positions in the Church of God in Christ, Dr. Williams has proven to be a faithful son of leadership capacity. He has served as Sunday School Superintendent and President of the Evangelist Department in the New Garden State Jurisdiction under the leadership of the late Bishop Chandler D. Owens. He has also served as the Administrative Assistant, District Superintendent of the Headquarters District, Chairman of the Program Committee and Chief Adjutant under the leadership of Overseer Nathaniel L. Screvens of the Evangelical Fellowship Church of God in Christ Inc., in addition to working tirelessly on many other committees.
He currently serves as the Superintendent of the Unity District, a member of the Executive Board, President of the Men's Conference, and an Adjutant under the present leadership of Bishop Norman L. Prescott of the Third Ecclesiastical Jurisdiction of New Jersey. He serves as a National Adjutant and a National Evangelist for the Church of God in Christ Worldwide.
Dr. Williams heard the voice of God saying, "go into my vineyard and work." Truly, he has done just that - knowing that no good thing will be withheld from him as he walks upright before God. The Lord has blessed Dr. Williams to become Acting Pastor of Church of God in Christ Temple in Jersey City, N.J., on May 27, 2011 and appointed in December, 2011. He was installed as pastor on April 14, 2012.
Dr. Williams is a loving husband and father. He has been married to the lovely Margaret A. Watson of Baltimore, MD since 1980. From their joyous union they were blessed with five sons: Avery, Dameon, Kendell, Eddie III, Frederick, daughter Natania, and a grandson, Avery Jr.